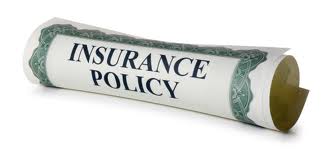 Most everyone has some type of insurance policy containing the terms below. Familiarize yourself with each section.
The common sections of most policies include the following:
Declarations – The Declarations Page is basically the first page(s) of the policy package. It "declares" who the insured is and what time period the policy covers. It also provides general information including address, description of what's insured, coverages and limits.
Definitions – This section defines certain keywords in an insurance contract. It's important to read these definitions, because your personal definition of a certain word may be different from the policy's definition. If you still come across wording you don't understand, log on to the Insurance Information Institutes site at www2.iii.org/glossary.
Coverage – The coverage area describes the specific insurance provided by listing what property is covered and for what perils. Many insurance contracts provide comprehensive coverage, meaning everything is covered unless it's specifically listed as excluded. Be sure to read this section carefully so you know whether your policy is listing a peril as covered or not covered.
Exclusions – The exclusion portion describes what coverage limits exist or how coverage may not apply depending on how the loss occurs.
Limits and special limits – This section explains how much the insurer pays for particular losses or types of property. So, while something is covered, it may only be covered for a specific dollar amount or for a limited percentage of the entire loss.
Conditions – This area basically lists the ground rules of your policy. It tells you what the insurer's responsibilities are, and what your responsibilities are as the customer. This includes information on how to cancel your policy and subrogation.
Endorsements – Endorsements are optional coverages you can add to a standard policy.
Lock Insurance offers policies to provide the coverages you want. Not everybody insures vacant, landlord and rental property, but Lock Insurance does. Lock Insurance provides specialized coverage with a program that can be easily customized.
Still not sure what your policy provides? Call me to discuss your coverage and find out how to get a flexible package from Lock Insurance.
Product availability is based on authority and all products may not be available in all areas.
This does not constitute legal advice. For a complete list of the specific landlord and tenant laws in your state visit www.landlordassociation.org/statelaws.html, or for legal advice, speak with a real estate attorney.
Don Westerfeld 2/12/2013 11:36:00 PM